Have questions about our On-Hand / Ready to Buy equipment listings?
Contact us for more information. On-Hand inventory changes all the time.
Eastern Frontier offers a selection of quality, used agricultural equipment for sale in Newfoundland and Labrador, Nova Scotia, New Brunswick, PEI and beyond. From tractors to trailers, combines to harvester heads, we've got it for sale and we're always adding more. If you seek something you don't see here, email us at sales@easternfrontier.ca! Inventory is shifting all the time, including trusted brand names like John Deere, Kubota, Ford, Massey-Ferguson, Wilson, Honey Bee, Horsch, Horst, Morio Aratri, Richiger and more.
C/w mount for loader or skid steer, splits wood up to 18″, cut/split 2 cord/hr
ON HAND / BUY NOW
4X4, JD 522 front end loader w/74″ bucket, HLA 42″ forks, 782 hours
ON HAND / BUY NOW
Quick hitch, PTO, pump hook up, tarp rack, pallet rack, 6-wheel trailer unit
ON HAND / BUY NOW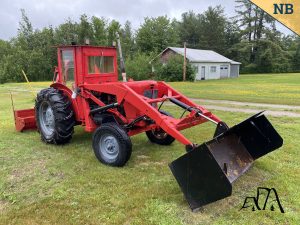 Diesel 4 cylinder, 6-speed, 72″ blower, 74″ bucket, handmade wood cab, 3499 hours
ON HAND / BUY NOW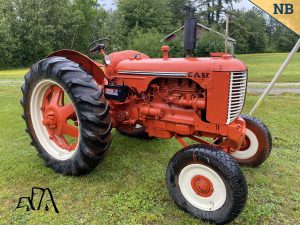 Working antique tractor w/ 60 HP gas engine, 3-speed, open station, hours unknown
ON HAND / BUY NOW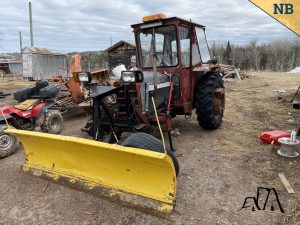 New wiring, new alternator, c/w 8′ Fisher plow blade, 7′ snowblower, hydraulic hookup
ON HAND / BUY NOW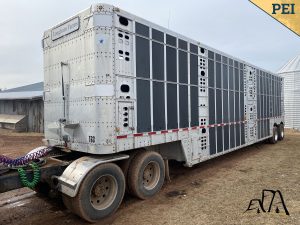 5th wheel tandem, 51′ long, 8′ 4″ wide, air ride, 2 floors convertible
ON HAND / BUY NOW
EASTERN FRONTIER
Merging old fashioned relationship building with today's technology.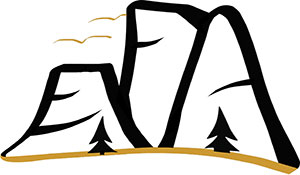 EASTERN FRONTIER ATLANTIC