EASTERN FRONTIER AUCTIONS
Merging old fashioned relationship building with today's technology. 
Our next equipment auction is Wed Dec 13!
Bidding opens on Dec 7. No reserve!

VIEW AUCTION LISTINGS ONLINE |
Eastern Frontier Auctions is Canada's one stop shop for auctioning, buying, selling, sourcing and evaluation of heavy construction equipment and other industrial assets.
With an expert sales team covering all 4 Atlantic provinces (Newfoundland & Labrador, Nova Scotia, New Brunswick and Prince Edward Island) and Western Canada, plus international resources to connect you with equipment and customers around the globe, Eastern Frontier Auctions is the partner Canadian companies have been searching for.
Global reach, personal service. We are Eastern Frontier Auctions.
Looking for a particular piece of heavy equipment, or even a whole fleet? Eastern Frontier's veteran sales team has over 100 years experience sourcing equipment for customers around the globe. We can handle the entire transaction from the first steps all the way until the item reaches its final destination. Contact us for more information.
Eastern Frontier Auctions specializes in the buying & selling of heavy equipment and industrial assets throughout Atlantic Canada and across the planet.
Scroll down to browse our latest listings including:
Construction equipment, excavators, dump trucks, motor graders, asphalt & paving equipment, cranes, forestry, crawler dozers, mining/drilling, trailers, truck tractors, agricultural machinery, and more.
Subscribe to receive invitations & updates from Eastern Frontier Auctions: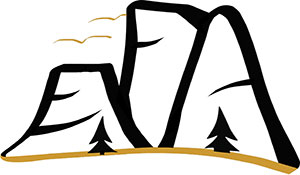 EASTERN FRONTIER AUCTIONS
With a highly-experienced veteran sales team positioned throughout Atlantic Canada and partners throughout North America, Eastern Frontier Auctions is Atlantic Canada's trusted one stop shop for buying, selling, and sourcing top quality heavy equipment. For every project from construction to agriculture, asphalt/paving to forestry, aggregate to recreation, connecting buyers and sellers is our specialty.
Browse our latest listings for agricultural machinery, heavy construction equipment, wheel loaders, backhoe loaders, excavators, graders, dump trucks & articulated dump trucks, crawler tractors, drilling & mining, asphalt equipment, crushers & screeners, truck tractors, trailers, cranes & lifting equipment, power generators, attachments, recreation vehicles and much more.